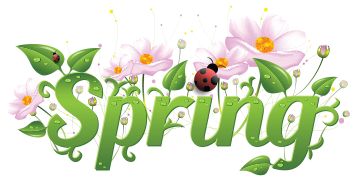 Spring has sprung and the fun has just begun! We have several great events lined up to celebrate the coming of spring. If you have any questions about these events, please feel free to call us at (302) 376-5578. We look forward to seeing you there.
Craft Fair
Everett Meredith Middle School's Vendor and Craft Fair Fundraiser will be held on April 23, 2016. It is the 5th annual craft fair Everett Meredith is holding. This fair will help fundraise school activities such as award ceremonies, field trips, etc. All Therapy will have a table at the event to promote services and offer sign-ups for free health assessments.
Healthy Kids Running Series
All Therapy has joined the Healthy Kids Running Series in Middletown by sponsoring the event for the year of 2016. The series holds five events which starts from April 10, 2016. All Therapy will be present at each event by having a table for kids to sign up for free health assessments as well as a stretching series with Dr. Aisha Ryan.
Spring Expo
All Therapy wants to extend a special thanks to those who supported us at the Spring Expo earlier this March. It was well attended with great vendors, community members, and professionals. People showed their interest in signing up for free health assessments which is greatly appreciated. We enjoyed making connections and gaining relationships with many great people we had the opportunity to meet at the Spring Expo.
For the Love of Running Presentation
All Therapy will be hosting another "For the Love of Running" on April 23,2016. If you are active in the community and want to gain more information on nutrition, exercise, and staying injury free, this would be a great program for you to attend. It is important to have education of stretching techniques and proper training principles before being involved in any moderate level activity such as running.